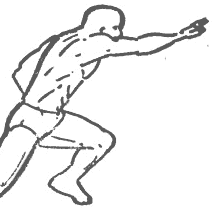 Ideal for visual artists of all fields:
painters
illustrators
animators
sculptors
sketch artists
fashion artists
comic book
artist graphic
designers
---
The "elliptical volumes" method is most widely taught method of drawing living things.

The "Learn How to Draw" books teach you how to draw different animals and humans in different positions. You will have access to two books on how to draw 70 animals, and 30 men and women in different positions, all of them taught in the same easy method.
The "elliptical volumes" method used to draw animals or humans involves a simple four step process:
start with the the skeleton structure,
add basic volumes,
connect the shapes,
add details.
The elliptical volumes method generalizes body parts into simple "ellipsoid volumes", hence, the upper leg is a stretched sphere, the head is loosely shaped like an egg, the shoulder muscle is a slightly stretched sphere. It is the most widely used sketching technique, since once learned it can be easily transferred to drawing any living creature. Meanwhile, once you get a general idea of the volumes that make up the body, you will be able to draw humans and animals in whatever position you imagine.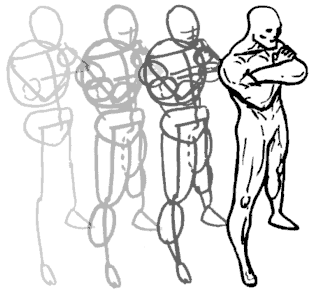 Using this method, you will be able to draw humans and animals whether by imitation (i.e.. copying some one else's sketch), by life drawing (models posing) or from your imagination.

Click here to get access both Learn How to Draw books
Download both books now and start sketching